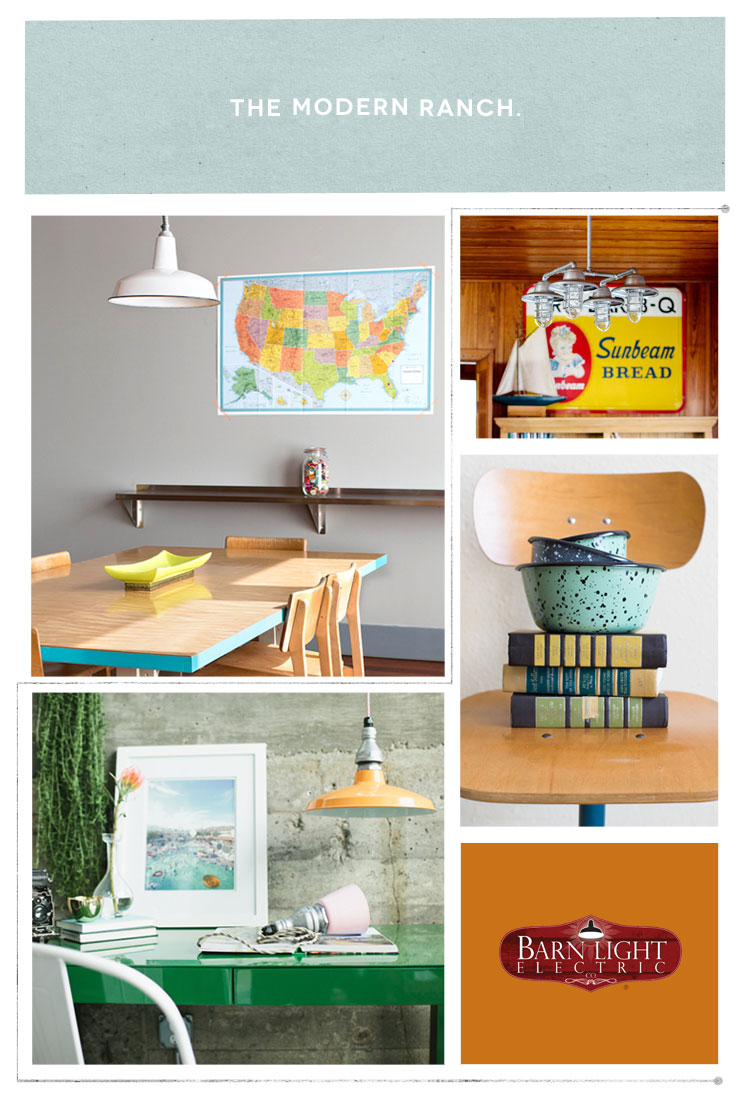 The Mid-Century Modern Ranch House
There are a few must-haves this wanna-be decorator desires for her home: High vaulted ceilings, vintage decor everywhere, clean-and-cozy furniture, and lots and lots of color! I thrive in these spaces. So, imagine my delight when designer Emily Henderson announced their new house and plans to redecorate with all of my favorite elements. Not only was her "happy, calm and surprising" scheme exactly what I love, but she revealed her mid-century home that me scooping my chin off the floor.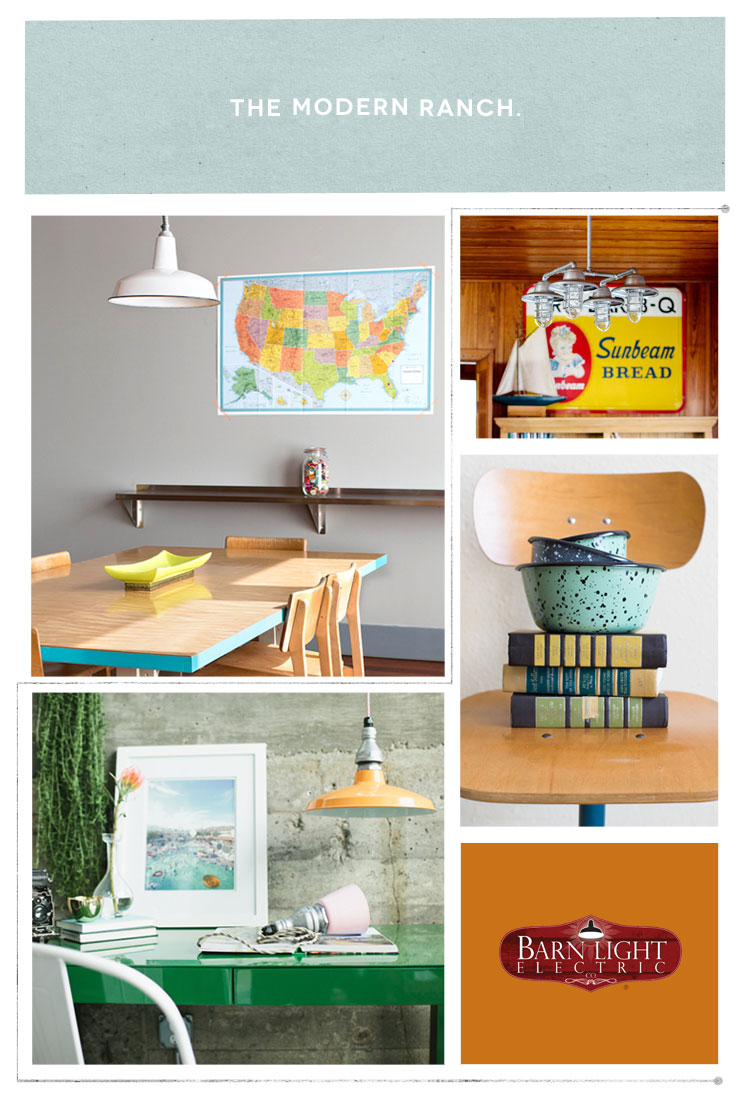 One thing our Coastal Community doesn't lack is mid-century ranch homes. During the 50s and 60s, this Rocket City had a thriving population, building beautiful ranch-style houses all over the county. Vaulted ceilings, rock, stucco and wood facades as well as large overhanging plants were common–and fabulous. And those are just the exteriors! Mid-century ranch house interior design capitalized on carrying the outdoors in with a clean cut package. Some of these trends include:
Wood. Natural wood finishes were prevalent in mid-century interiors. Honey hues and rich teak were prevalent in furniture design and it wasn't uncommon at all to spot exposed beams and wood paneling in mid century model homes. The use of this rustic material was often restrained by simple, soft and organic shapes.
Stone. A common detain in mid-century modern architecture was carrying the stone walls from the outdoors, indoors. Brick mantles, slate floors and brown stone fireplaces added rich texture to the home's clean lines and their often brownish hues imbued a since of warmth.
Color. Color palettes in the past few years have show a resurgence of some vintage color schemes (save the neon!). Neutral tones were prevalent in paint and wall paper. Some of my favorites hues from this era include Kelly green, mint, burnt orange and peach. It is quite common for modern ranch home interiors to be given a white washed treatment to contrast with the "outdoors-in" theme.
We've seen our fair share of beautiful ranch homes including one from our blogger-friend Dana (House*Tweaking). In her 1950s era home, Dana infused some metallic accents to update her spacious kitchen and give it a little farmhouse flair. She's continued to make updates throughout the year, and we're loving them! If you're itching for more ranch home exteriors, take a peak at one of our throw-back posts where we interviewed interior designer Kim Lewis.
Do you live in a mid-century modern ranch house? Feel free to share your favorite elements and household foibles in the comment section below!
Shop the look: Vintage Stem Mount Pendants | The Bottom Line Chandelier | Build-Your-Own Graniteware Bowl Collection | The Lola SoHo Pendant | The Blake SoHo Pendant