Schoolhouse Pendants Bring New Life to Lanier Elementary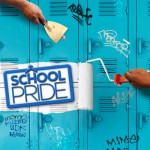 On Friday's episode of NBC's School Pride titled: "Follow the Teachers," Brent Levin and other young teachers from Teach America joined volunteers from across the country to renovate Lanier Elementary School in Baton Rouge, Louisiana. The campus was in desperate need of an extreme renovation.

Together, they assembled volunteers, students and teachers to repair damaged floors, a gymnasium without air conditioning, outdated computer labs, a decomposing playground, and numerous classrooms.