A Unique Vintage Wall Sconce That Alters Traditional Gooseneck Lighting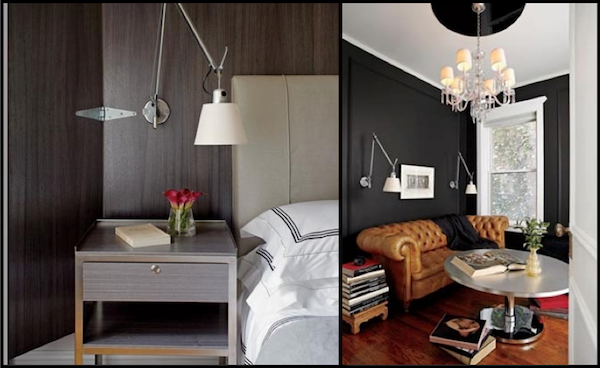 Most gooseneck barn lights are characterized by their country or rustic elements. What gave them their characteristics? Produced in classic, long lasting finishes like galvanized steel, green enamel or raw aluminum, authentic, old barn lights originally had to be rough and tough. They were used on farms, machine shops and around factory environments where they could be hit, bumped, knocked around or exposed to bad weather year round. It's these little things that made each light what it is today, many of which we've salvaged and offer on Vintage Barn Lighting – a new website devoted to old lighting.
From what was once a light fixture that was used outdoors, today is common throughout the interiors of homes, businesses and restaurants. Luckily, many remain American made, just designed slightly different than 60 years ago. We have a category online devoted to Vintage Wall Sconces; here customers are able to browse different designs and pair each with a historic style finish option. By doing so, they can custom design a unique piece for their home – just like we'll show you today.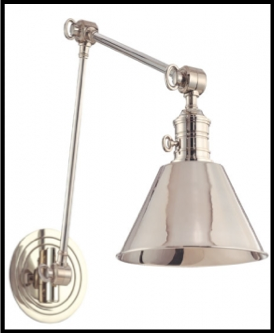 The  form of wall sconce shown above is a newer take on gooseneck lighting – combining the extending arm, a modern shade and a traditional finish choice. For the same modern take on arched lighting, the Garden City Adjustable Sconce is almost identical. Since it has an extendable and adjustable mount (aka gooseneck arm), the Garden City works great as task lighting , vanity lighting or even as a living room accent lamp like the above photos illustrate. Many of our other vintage wall sconces give a variety of alternatives to rustic gooseneck lighting but let you choose a design that works with your space. While this light takes on traditional, modern and vintage styles, the contemporary furnishings and scattered barn-like accents tie together this light's history.
Top Photos Courtesy of Chicago Home and Garden